#20-#11
20. Tokaido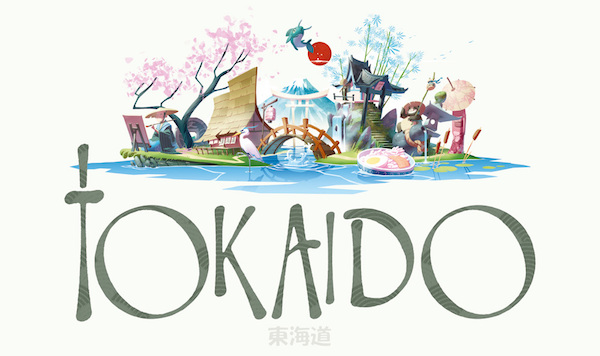 Daniel Says: A game whose challenge is to have the best possible time while traveling down the famous pilgrim's path in Japan, Tokaido is just plain enjoyable. It may not be the most complex or competitive game on the market, but it is hard to play a round of Tokaido without wanting to plan a road trip of your own.
Drew Says: Quintessential 'zen' game. Perfect choice for the relaxing end to a long, enjoyable game session.
19. Terra Mystica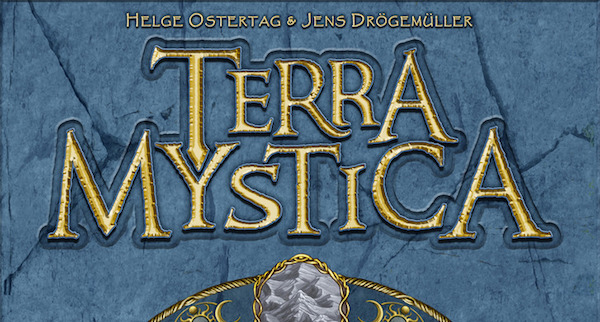 Daniel Says: It took me a single play to decide I had to have this game, and I immediately understood why it ranked so highly on BGG for so long. A great area control game, Terra Mystica is only slowed down by a few possibly overcomplicated mechanics – but nothing that will pose a challenge to even moderately experienced players to master. A fantastic game well worth the investment of purchasing and learning, just don't mistake it for a gateway.
Anthony Says: I have yet to win a game of Terra Mystica and nonetheless I cannot get enough. The variability of each race is a challenge within the challenge, and with so many options, so many different ways to play, and a series of possibilities that make this one of the most talked about and analyzed games around, it's sure to stay on my shelf for many years to come.
18. The Lord of the Rings: The Card Game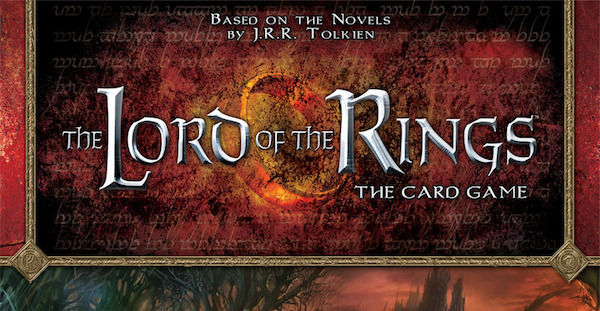 Anthony Says: No single game on my shelf has been played, customized, decked out, and pored over more than this one. The deck building component, epic stories told through each quest, and the intense challenge of defeating a particularly tough set of objectives either alone or with a friend is incredibly addictive.
Chris Says: Everything about this game is beautiful.  Gameplay, artwork, mechanics. They are all works of art.  In a world of outstanding FFG LCGs, LOTR finds a way to be the "One that rules them all!"
17. Power Grid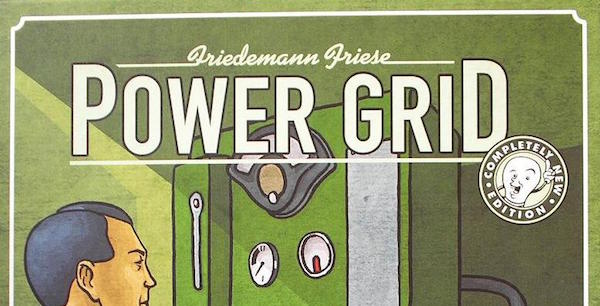 Drew Says: No sitting back on your well-built engine–you have to continually upgrade your power plants and expand your network or be left in the dust.
Anthony Says: It's a puzzle – a long, carefully balanced and multiplayer puzzle, and that alone pulls me in. From knowing when to expand and opt for larger power points to how much money to keep in reserve, Power Grid tasks you with creating your personal grid while accounting for everything your opponents throw your way. And with more than a dozen expansion maps to choose from, there is a LOT of game here.
16. Arcadia Quest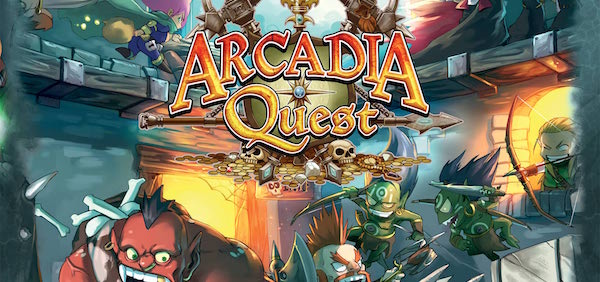 Anthony Says: No game has taken more money out of my pocket in the last year than Arcadia Quest (sorry Imperial Assault – it was close). Boiling down the very essence of the dungeon crawl with a clever set of ways to interact with fellow players, it's fast, engaging, and incredibly to look at.
15. Flash Point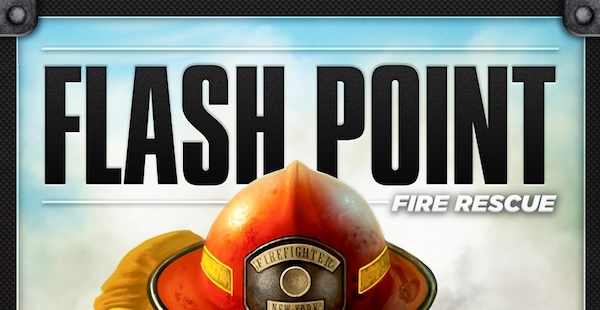 Daniel Says: Possibly one of the best games for introducing new players to the hobby, Flashpoint scales smoothly from 'gateway-game' easy to 'dear lord everything is on fire' hard. By teaching this game to your friends, you are guaranteeing that they can have a smooth transition from first time gamer to having their own fiscally irresponsible investment in the hobby. Flashpoint also remains engaging at each difficulty level for even more experienced players, and is a great co-op game for any environment.
Drew Says: One of those rare games where the players are emotionally invested in saving every person possible.
14. Love Letter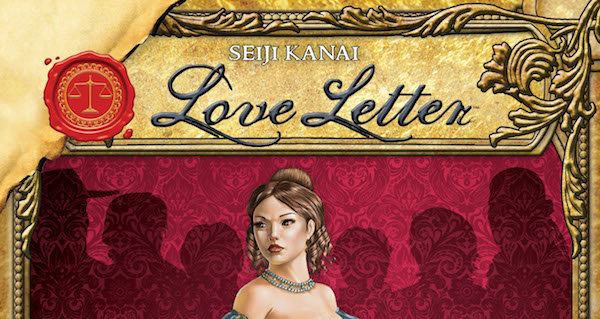 Daniel Says: I played this game with my girlfriend once a few years back, and now we are married. Coincidence?…probably. But Love Letter is still unreasonably enjoyable for its simplicity, and might be the single most efficient game in terms of cost and complexity for hour of enjoyment out there. Hard to imagine what a better pocket game would be, and fully capable of punching up a few weight classes, Love Letter should be on everyone's shelf.
13. King of New York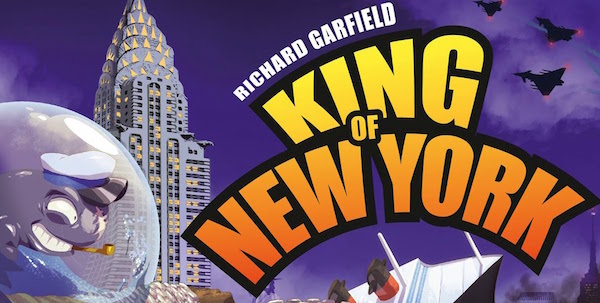 Drew Says: This is how to turn a pretty good tactical game (King of Tokyo) into a pretty good strategic game.
12. Kemet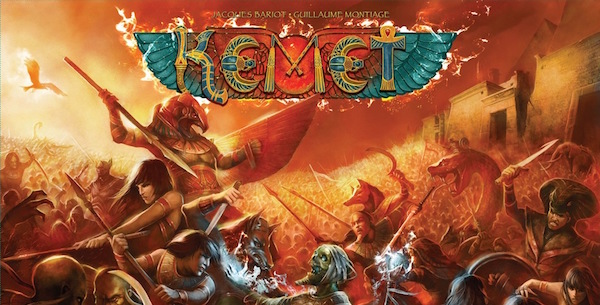 Chris Says: Kemet is a tactical area control game in the Rune Wars style, in which you pick up special powers that truly make your faction asymmetrical.  With the exception of the board its a beautiful game and loved by euro and amerithrash gamers alike. And of course, the D4s as playable pyramids in the game, outrageous!
11. Small World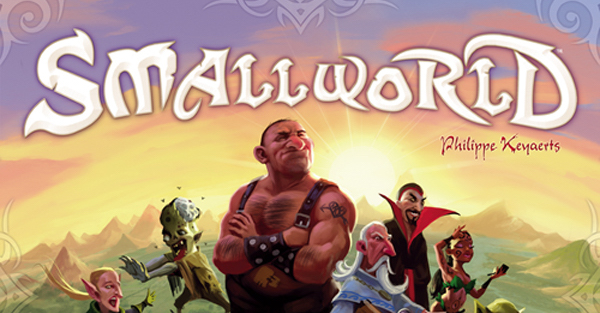 Chris Says: Area control done best.You chose a race with a random power, expand, conquer and then retire them so you can choose a new one!  Wash, rinse, and repeat! Cartoony, but professionally done with amazing quality. Days of Wonder created a masterpiece. With much love to its in-decline predecessor, Vinci.